Suwanee - Free standing office/medical - 4,486 SF - FOR SALE - Lawrenceville-Suwanee Road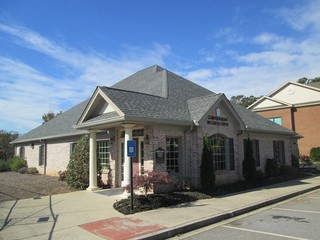 Location:
Suwanee, GA
• A free-standing office/medical building
• Direct exposure from Lawrenceville-Suwanee Road
• Excellent traffic count of approximately 33,342 ± vehicles per day on average
• Good building visibility from Lawrenceville-Suwanee Road
• Irreplaceable strategic real estate
• Quality exterior/interior
• Property adaptable for various professional use
• Outstanding opportunity for medical users; also an excellent choice for various types of professional service firms
Taxes:
• Annual property tax:
2017 Tax Year: $4,903.64 ±
LOCATION HIGHLIGHTS
• 2.3 ± miles SE from Interstate I-85 (Exit 111/Suwanee)
• 2.2 ± miles east of Interstate I-85 (Exit 109/Old Peachtree Road)
• 3.1 ± miles west of Hwy 316 (Duluth Medical center area)
• Within minutes from Gwinnett Medical Center (Hwy 316, Duluth Hwy 120)
• Minutes from I-85 and Hwy 316
• *** The Property was previously known as 2014 Lawrenceville-Suwanee Rd, Lawrenceville, GA 30043 address. It now has a new Suwanee address - 2014 Lawrenceville-Suwanee Road, Suwanee, GA 30024***
All information above has been obtained from sources believed reliable and is subject to change without notice. No warranty or representation, expressed or implied, is made as to the accuracy of information contained herein. It is the responsibility of each prospective tenant and/or buyer, or any interested party to independently confirm its accuracy and completeness of any information.
2014 Lawrenceville Suwanee Rd
Suwanee, GA 30024
View Map
ID#: 55274713
Location: Suwanee, GA , 30024
Address: 2014 Lawrenceville Suwanee Rd, Suwanee, GA, 30024, US